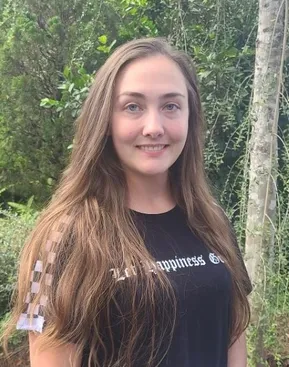 Hello, my name is Jessica, and I am a licensed professional counselor. Life teaches a new lesson every day and it is not always something pleasant, expected, or easily managed. As a counselor it is my mission to help you manage and cope with the stressors in your life. Trust, connection, and the feeling of safety are all needed for successful therapy. My goal is to be a nonjudgmental and empathetic guide and to help you strengthen and develop skills that will allow you to be more effective when handling the various challenges of life.

I am an eclectic practitioner meaning that I pull from multiple modalities (DBT, CBT, ACT) to best support those I work with. Happiness is not a destination but is a mindset that we can create in our present. I can meet you on your journey to empower you and support you in making the changes in your life that best fit your needs. You cannot go back and change the beginning of your story, but you can look at the now and change the ending of it.

---

Erin McMillen
LPC
Life can be difficult to manage. I work with individuals, couples, and families. I am a down to earth and authentic person. My desire is to provide an empathetic and non-judgmental atmosphere where you can deal effectively with the challenges you are facing in your life. My hope is to facilitate change where YOU want it, in order to help YOU embrace a more satisfying existence. I work with those struggling with relational issues, anxiety, depression, trauma, LGBT, health/cancer, grief, divorce/separation, parenting issues, and mood disorders. I utilize several therapeutic approaches in order to best serve you.

I'm trained in DBT, an evidenced based treatment. DBT can increase awareness through 'mindfulness' (reduce racing thoughts), enhance interpersonal skills (setting healthy boundaries), increase a person's ability to control their emotions (stop acting out impulsively), and distress tolerance skills (when feeling like we've reached our limit).

A trusting and safe therapeutic relationship is a primary element to success in therapy. I am passionate about my work and am willing to meet you where ever you are in your life's journey. I hope to validate you, challenge you, empower you, and assist your striving towards happiness.
---